I am a seasoned editor, proofreader, and indexer of art books who combines a wide-ranging knowledge of art history and related fields with a razor-sharp focus on editorial flow, clarity, and consistency.
For over fifteen years, I've been bringing my art history and editing expertise to bear on a vast array of art topics, from amateur photography to Atelier 17, Picasso to the Peck Shahnama, Wyeth to Warhol.
Trained as an art historian, I have a wide-ranging knowledge of art history and related fields, including proficiency in several languages. To every project I bring an editorial and scholarly rigor, a zeal for art history, and an abiding respect for the written word. Clients include the Art Institute of Chicago, the Fine Arts Museums of San Francisco, Getty Publications, the Princeton University Art Museum, and Yale University Press.
"Jane is a true professional and she gets my highest recommendation. Jane's work as an editor, a proofreader, and an indexer is always accurate, timely, and much appreciated."

RACHEL SWISTON, PUBLICATIONS MANAGER, SAINT LOUIS ART MUSEUM
You can think of me as one-stop shopping for your art-book production needs, able to take on editing, proofreading, and indexing or any combination thereof.

Editing
I apply a fine-tooth comb to every aspect of a text, from an author's main argument(s) to her writing style to the correct use of the semicolon. I can perform all levels of editing, from light copyediting of already polished prose to developmental, translation, and substantive editing.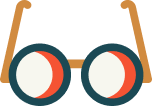 Proofreading
Does "decor" take a diacritic over the "e"? Does a particular word or phrasing recur with annoying frequency? Is a drop cap missing from the start of chapter 2? What does the Chicago Manual of Style have to say about line breaks in a URL? I proofread galleys with a keen (some might say, obsessive) attention to such details.

Indexing
A well-crafted index is an essential navigational tool. Creating one is also a great conceptual and organizational feat: deciding what gets indexed and to what extent, and in a way that is not only streamlined, legible, and consistent, but also complies with a designer's specifications.